Guardianship and Conservatorship Case Manager
Jewish Family Service of Western Massachusetts is seeking a full-time Guardianship and Conservatorship Case Manager to join our Older Adult Guardianship Program. 
Position Details:
The duties of the position will include:
• Providing outreach and advocacy services for guardianship and conservatorship clients with the goal of living in the least restrictive environment and with the highest quality of life;
• A wide range of activities related to the day-to-day management of the clients' lives including but not limited to:  Visiting clients monthly, asset and debt management, monitoring medical and physical needs, daily living management, assisting with preparation of legal documentation, and completion of medical forms;
• Providing individual needs assessments and case plans to ensure compliance with guidelines set forth by the Executive Office of Elder Affairs.
The ideal candidate will be creative, organized, and able to function as an independent professional. The ability to positively interact with multi-cultural clients and staff is required. This position requires excellent verbal and written communication skills and proficiency in Microsoft Word & Excel.  Experience using eHana preferred.  Candidate must possess a valid driver's license and own or have use of a reliable vehicle.  Bachelor's degree and at least three years full-time experience working with elders and/or in protective services required.  This is full-time, exempt position.
We offer a competitive compensation package. JFS is an affirmative action/equal opportunity employer. Please email your cover letter and resume to: Mary Petrone, Human Resource Administrator, m.petrone@jfswm.org.
Applicants should send a cover letter and resume to:
Mary T. Petrone
Finance & Human Resource Administrator
Jewish Family Service of Western Massachusetts
15 Lenox St   Springfield, MA 01108
p. (413) 737-2601 f. (413) 737-0323
m.petrone@jfswm.org
Community Engagement Coordinator
Jewish Family Service of Western Massachusetts is seeking a full-time Community Engagement Coordinator to join our New American Program. 
Position Details:
The duties of the position will include:
• Leading presentations on refugee resettlement, Jewish Family Service, and the New American Program to stakeholders, including schools and universities, synagogues and churches, and potential volunteers.
• Conducting outreach to potential landlords to advocate for housing for newly arrived refugees, helping to maintain existing landlord relationships.
• Coordinating with legal, housing, education, social service and businesses to advance opportunities for refugees to survive, integrate, and thrive in the Pioneer Valley.
• Recruiting, training and overseeing volunteers for opportunities in the New American Program, leading volunteer appreciation efforts and ensuring volunteer records are well maintained. Problem solving challenges that arise and searching for ways to expand volunteer impact at the agency.
• Recruiting and managing volunteer groups who come to volunteer with JFS, such as students helping to set up apartments for new refugee families.
The ideal candidate will have demonstrated public speaking ability and the ability to empathize and motivate. Storytelling experience a plus. This position requires outstanding verbal and written communication skills and proficiency using Microsoft Word, Excel, Zoom, WhatsApp and other remote communication tools. Candidate must possess a valid driver's license and own or have use of a reliable vehicle. Bachelor's degree in relevant field required. Master's degree preferred. Experience working with non-native English speakers from a variety of cultural and socio-economic backgrounds required. This is full-time, exempt position.
We offer a competitive compensation package. JFS is an affirmative action/equal opportunity employer. Please email your cover letter and resume to: Mary Petrone, Human Resource Administrator, m.petrone@jfswm.org.
Refugee Youth Mentoring Specialist–AmeriCorps Ambassador of Mentoring
JFSWM seeks a Refugee Youth Mentoring Ambassador to help transition volunteer and training programs online in the wake of COVID‐19. The member would play a central role in shaping and supporting a mentorship program for refugee youth in Springfield, MA.
Position Details:
Mass Mentoring Partnership AmeriCorps Ambassadors of Mentoring supports mentoring because every young person in Massachusetts deserves access to quality mentoring relationships ‐ regardless of who they are and where they live. AOMs serve youth serving organizations across the state by strengthening mentor recruitment, matching and training; establishing community partnerships; coordinating marketing campaigns; and improving program design.
MA will have a vibrant and active network of mentoring and youth serving providers sharing best practices and raising their voice to advocate for youth. MMP serves more than 370 programs statewide, supporting over 30,000 youth in quality relationships.
The Ambassador will take on a leadership role in developing and growing JFSWM's volunteer program. The Member would build systems to enable JFSWM to utilize the welcoming and supportive energy of the community in Springfield to support refugee youth as they adjust and succeed in the United States. The Ambassador will focus on achieving the following goals during their year of service:
1. Support the recruitment and training of sufficient new volunteers to meet demand.
2. Support the recruitment and training of new and existing adult learners and youth.
3. Deepen and expand JFS's connections within the Springfield public school system, local youth development community, and relevant departments in area colleges/universities.
4. Communicate regularly with refugees and their mentors or volunteers, and JFS staff, to ensure all participants are well‐informed, well‐supported, and that emerging issues are resolved in a timely manner.
5. Maintain online volunteer database and follow‐up with mentors and volunteers about recording volunteer activities.
6. Assist with the effort to establish regular blogs and online learning materials and opportunities for volunteers and clients.
From day‐to‐day communication with an exceptionally diverse staff who speak more than a dozen languages to more formal trainings on structures of social services and adjustment processes of New Americans, The Ambassador will learn soft and hard skills such as written communication, empathy, public speaking, and critical thinking. The Member will complete his/her year of service with a great deal of knowledge about social service work and refugee resettlement. The Member will also understand the complexities, challenges, and joys of working with volunteers and youth in the context of mentoring.
Together, this experience will prepare the Member to be a strong candidate for future positions in related areas of work or academic study.
Qualifications:
 Passion for working with diverse youth and families
 Demonstrated interest in, or previous experience with, refugee youth and families, or other non‐native English speakers;
 Motivation and aptitude for networking and outreach
 Demonstrated ability to complete projects on time and communicate effectively with a supervisor, teacher, or mentor
 Strong critical thinking and problem solving skills
 Flexible schedule/Ability to work occasional evenings/weekends
 Ability to take feedback, ask questions, and learn on one's own, as well as with guidance
 Flexibility, patience, and a good sense of humor
 Experience with and/or commitment to youth development and youth justice
 Excellent organization and communication skills
 The ability to work independently and as part of a multicultural team
 Proven leadership and project management abilities
 Flexibility, adaptability, and a good sense of humor
 Must be a U.S. citizen, national, or legal permanent resident
 Must be willing to undergo a National Service Criminal History Check, including screenings through the National Sex Offender Public Website, a name‐based search of the statewide criminal history registry and a fingerprint based FBI check. *Eligibility to participate in the AAoM program is contingent on the results of this screening
 BA/BS degree is strongly preferred, or equivalent experience
 A passion for volunteerism and community service
Position Benefits
For an eleven month, full‐time commitment and 1,700 hours of AmeriCorps service Fellows receive:
▪ Annual stipend of up to $15,100 (slightly more for a second year Father Monan Fellow position)
▪ Free health care coverage
▪ $6,195 Education Award, Loan deferment and interest accrual payment for qualifying loans upon completion of service
▪ Graduate certificate in Youth Development and Social Equity from Boston University
▪ 250+ hours of professional training and networking opportunities
▪ Travel expense reimbursement for qualifying travel expenses
To Apply:
If you are interested in applying please submit on our online portal here. More information about the program can be found online at www.massmentors.org/ambassadors including our full list of current open positions. Note that 1 application is required PER organization if you are applying to more than one.
All applications require a resume and cover letter stating how you heard about this opportunity and why you are interested in serving as an Ambassador, either in Word / PDF format and two
(2) references.
MMP is committed to building a culturally diverse staff and strongly encourages applications from people with disabilities, men*, POC, and other underrepresented candidates. Note: Positions are contingent upon continued CNCS grant funding.
*"Men" is inclusive of ALL men
For more information or questions:
Contact, Rosie McMahan, AAoM Program Manager, at rmcmahan@massmentors.org
Mass Mentoring Partnership and its site partners are equal opportunity employers.
MMP makes reasonable accommodations for individuals with disabilities for interview as well as service term. MMP is committed to fighting racism and will continue to examine its practices and organizational culture in the process. MMP actively engages with the AmeriCorps members, host sites, and community partners to create a discourse that results in action when it comes to confronting racism.
Refugee Youth and Adult Learning Associate–NAIP AmeriCorps 
JFSWM seeks a Refugee Youth and Adult Learning Associate to teach newly arrived refugees basic English in order to communicate at work and in the community. The member will also support community volunteers to teach ESL 1-1, to work on digital literacy skills, to train newcomers on pre-employment skills, and to ensure in-person and remote ESL and pre-employment trainings go smoothly.  French, Nepali, Swahili, Arabic, Russian or Farsi preferred, but not required.
Position Details:
2020-2021 NAIP AmeriCorps Service Description
Apply here. Up to 30 NAIP members will serve a minimum of 1700 hours of service (~40 hours/week) at partner sites across Massachusetts to provide job readiness training, ESOL/civics instruction, and/or citizenship application assistance. The 2021-2022 service term will begin on September 1, 2021 until July 31, 2022. Applications to serve in 2021-2022 will be accepted on a rolling basis until all positions are filled. Additional requirements and responsibilities may vary by host site. 
The success of NAIP is guided by the contributions of members who have been most directly impacted by the injustices facing immigrant communities as well as members who will listen, learn and act as allies. To create a culture of solidarity, learning and growth, we are looking for candidates that have:
Interest and respect for the racial, cultural, class, linguistic and gender diversity that exists within immigrant and refugee communities;
Strong belief in the power and potential of immigrants and refugees as essential to the social, civic and economic fabric of Massachusetts;
Lived or other experience learning or teaching English, going through the citizenship process, and/or transitioning to the US workforce.
Selected applicants should plan to be living to Massachusetts or a neighboring state by September 2021, despite the possibility of some remote service due to COVID-19. Plans to reopen will vary by host site, and can be discussed further during the interview process. If you have questions or concerns about a particular site's reopening plan, please email: naip@miracoalition.org.
Eligibility Requirements
To be eligible to serve in AmeriCorps, you must:
Be a citizen, permanent resident, or national of the United States;
Be at least 18 years or older;
Have a high school diploma or equivalent;
Be willing to undergo National Service Criminal History Check, including criminal background, sex offender and FBI checks;
Additional requirements vary by

 

host site.
Benefits
All NAIP members will receive equal benefits, regardless of site placement:
A living stipend up to $15,000 (approx. $625 every two weeks, before taxes);
Monthly MBTA pass or equivalent travel reimbursement, or up to $50 data/internet stipend while members are serving remotely due to COVID-19 restrictions;
Education Award

 

up to $6,345.00 upon completion of service;
Forbearance

 

on eligible student loans while in service, plus payments for accrued interest upon successful completion of service;
Child care assistance

 

for qualifying individuals:
Upfront and ongoing training and professional development, including an opportunity to obtain a 120-hour certificate to Teach English to Speakers of Other Languages.
Essential Functions
All NAIP members are expected to:
Attend all corps-wide training, including orientation and monthly member meetings (until further notice, all training is planned to be held online)
Complete weekly and monthly reporting requirements to document your AmeriCorps service
Participate in a program-wide group project to benefit the field of immigrant integration
Carry out all assigned responsibilities at the host site, which may include:

Job readiness and/or job placement services
Teaching English for Speakers of Other Languages
Assisting with applications for citizenship and/or provide civics instruction
Marginal Functions
All NAIP members will have the opportunity to:
Participate in optional MIRA and ENB events and training
Lead a final group project to benefit the field of immigrant integration
At the direction of your host site, you may also have the opportunity to:

Recruit and coordinate volunteers
Provide community interpreting and translation
Provide referrals to relevant community services
Please note: under federal law, AmeriCorps members cannot engage in political, union or religious activities during service hours. A complete list of AmeriCorps prohibited activities is available on the CNCS website.
NAIP NOTICE OF NON-DISCRIMINATION
NAIP does not discriminate on the basis of race, creed, color, national origin, ability, gender, secular preference, sexual orientation, marital status, age, political affiliation or religion, in accordance with the non- discrimination requirements of applicable statutes.
NAIP is committed to supporting individuals with disabilities to serve as AmeriCorps members. If you require accommodations for the application and/or interview process, please email naip@miracoalition.org or call 617-350-5480 ext. 216 or 227.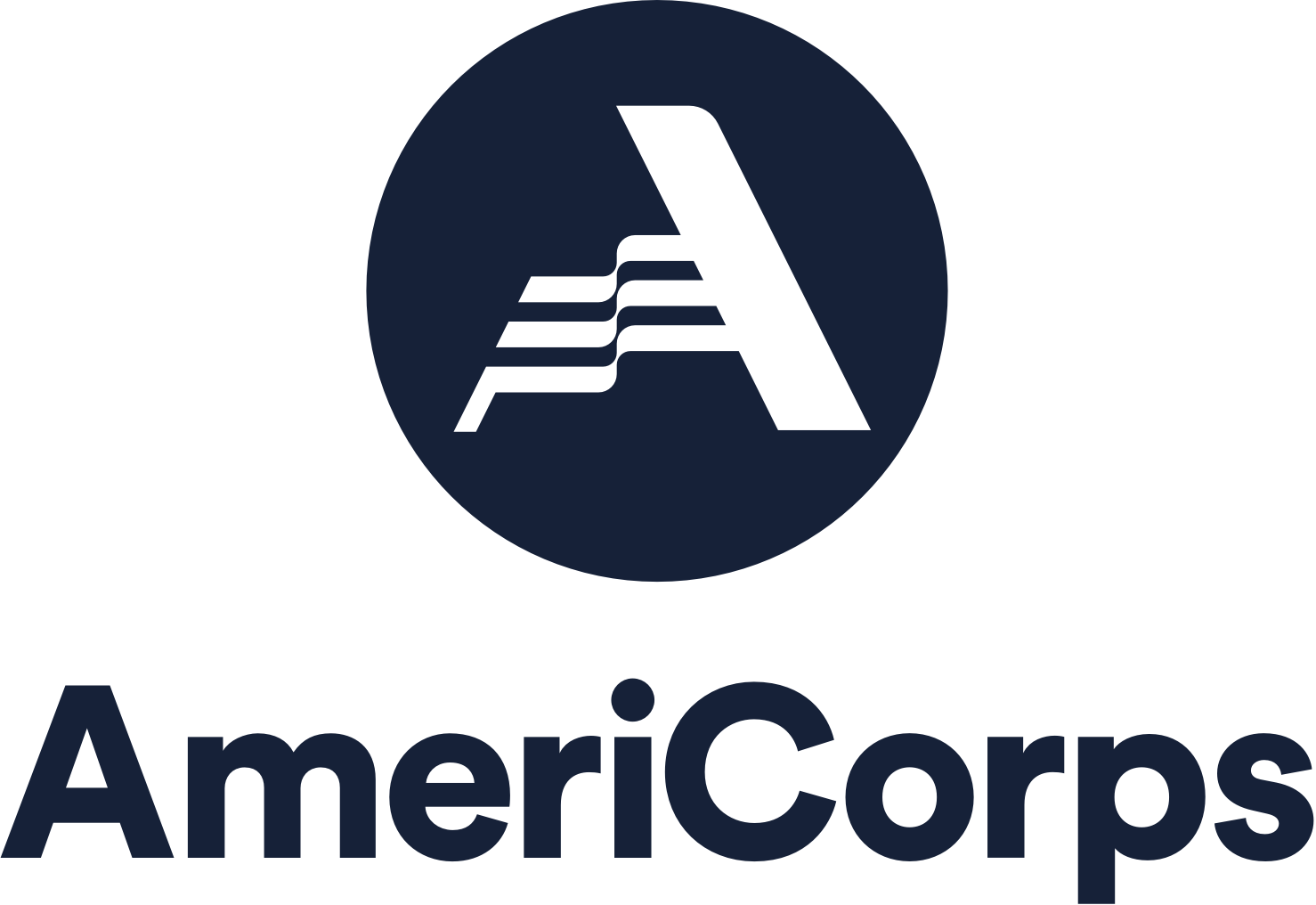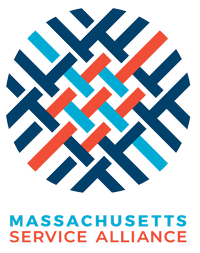 NAIP is a partnership between the MIRA Coalition and English for New Bostonians, made possible with support from AmeriCorps and the Massachusetts Service Alliance.
View JFS 2020 Impact Report
"I have never worked with a more talented, diverse, compassionate and fun staff."
Staff Member